What a fabulous half term we have had settling into 2023! The children have loved our theme, 'Keys to the Castle', and have thoroughly enjoyed learning all about Welsh castles, Kings and Princes of Wales and different jobs available during Medieval times. We especially enjoyed learning about Medieval medicine.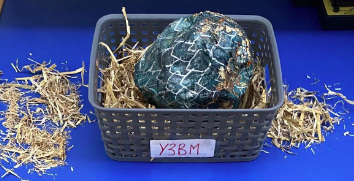 We started the half term with a bit of a problem.. a dragon was spotted soaring above St Julian's Primary School. Not to worry though, the children were on the case by producing some beautiful 'Dragon Spotted' posters, informing the public on what to do if they were to come in contact with the St Julian's Ridgeback Dragon. Following this, the children produced a dragon world and created their very own dragon passport in preparation for their amazing Eisteddfod stories called 'The Day I Met a Dragon'. It will certainly be a hard choice, as they all put tonnes of effort into their stories. They are most definitely authors in the making!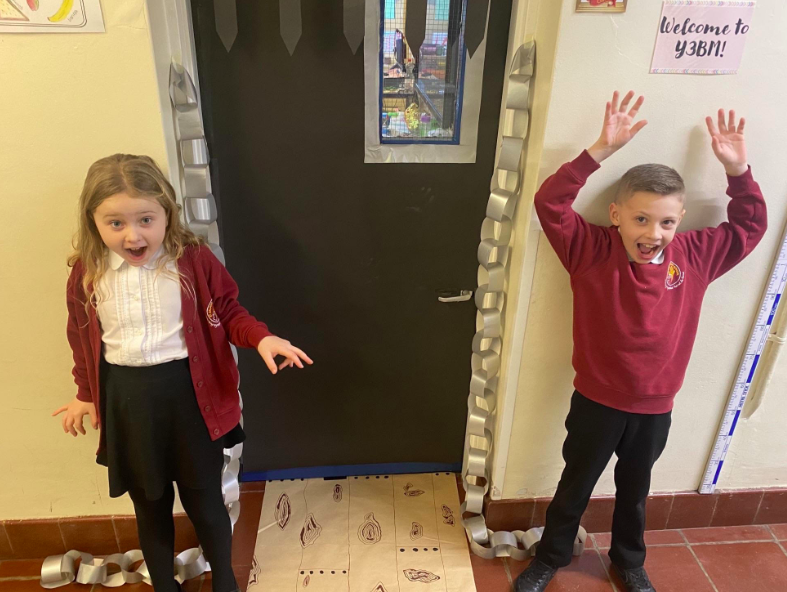 We kicked off our theme 'Keys to the Castle' with an immersion day. We built a replica of Caerphilly Castle out of Lego, researched facts about different castles in Wales, used 2D shapes to draw a castle in the style of Paul Klee, made no bake gingerbread and had to crack the code to reveal the name of a Welsh Princess. We then created a scrapbook on Seesaw where we uploaded pictures and reflected on each activity by using text, video or the voice recorder.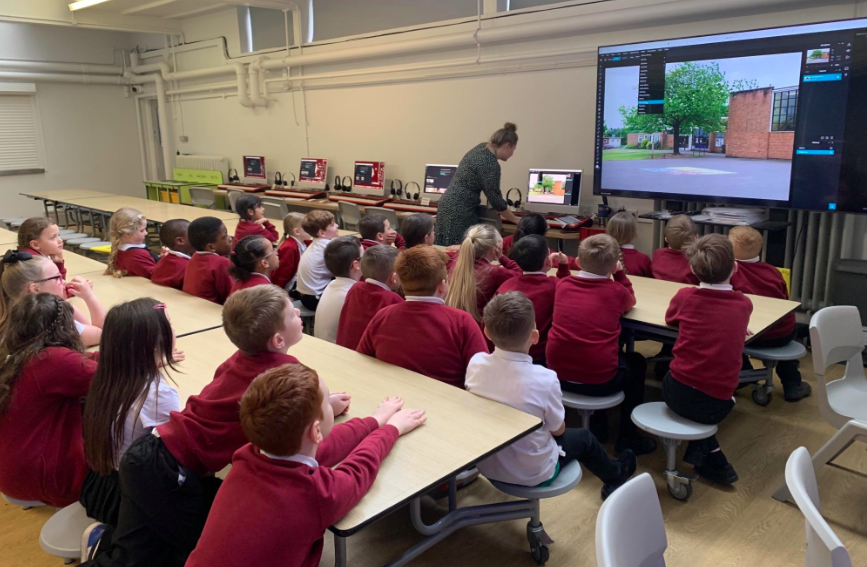 We really enjoyed our lesson in the Media Suite with Miss Shepherd. She showed us how to use Pixlr to create and edit images. We had to choose and edit a picture of a dragon onto a picture of the school grounds. It was tricky but we were amazing at working together and persevering!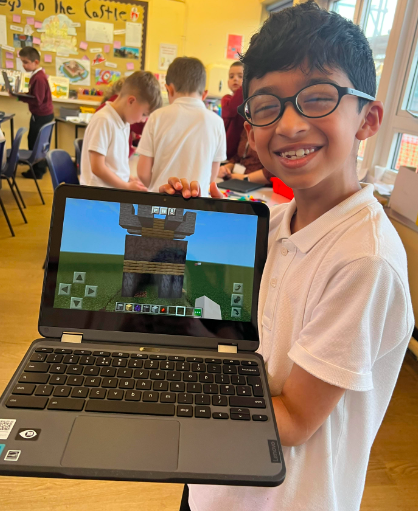 The children had to be like Reciprocity Ranger and work in pairs to build a castle on a budget. They were given 100 shillings and had to decide what items they wanted for their castle and then they wrote the cost, quantity, total cost and running total. The children also had the opportunity to plan and design a Minecraft castle, paying particular attention to what features and rooms their castle would need. We really enjoyed learning about Medieval medicines, the children were fascinated. We then discussed the similarities and differences between Medieval and modern medicines.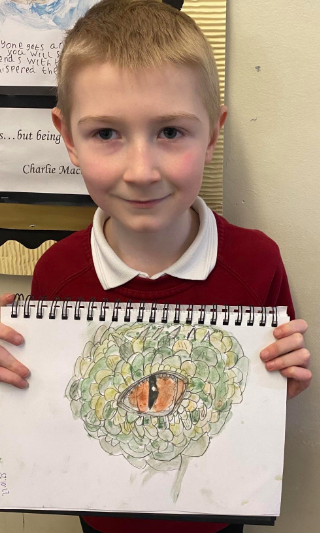 We have particularly enjoyed art and music this half term! In aid of Chinese New Year, we learnt a traditional Chinese New Year song and used body percussion to recreate the music. We also put our super learning powers to the test by following a dragon eye draw along. They were absolutely amazing and it's fair to say, Professor Resilience was extremely proud of us! We absolutely loved using the clay to sculpt a dragon's eye. The children really paid attention to the details and they turned out incredible! Da iawn pawb.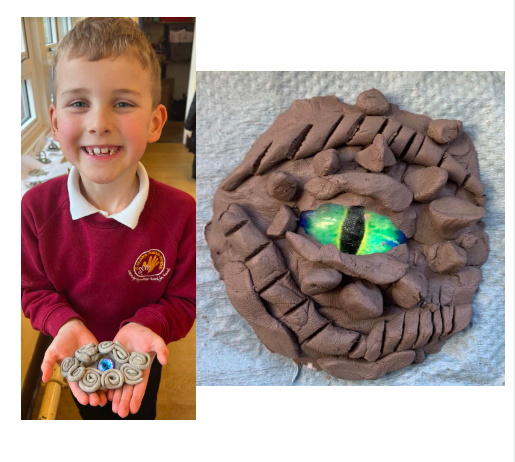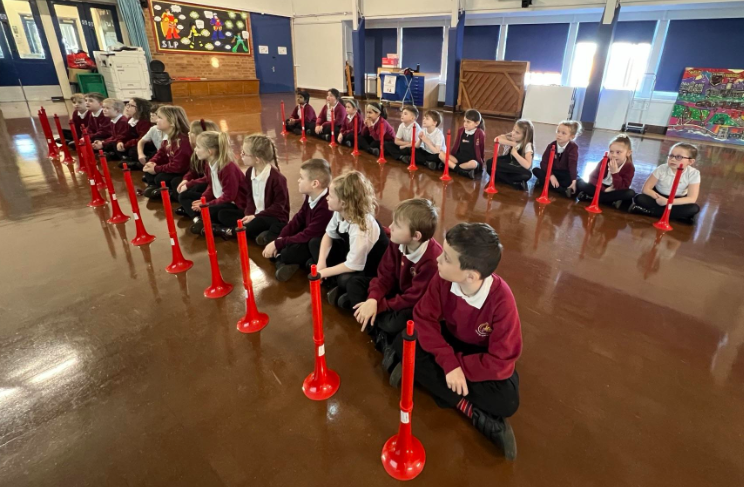 We have been so lucky to have lessons from Gwent Music every week, learning to play the P Buzz. We are fantastic at playing along with the song 'Shotgun' by George Ezra and we are very good at playing 'Hot Cross Buns' too!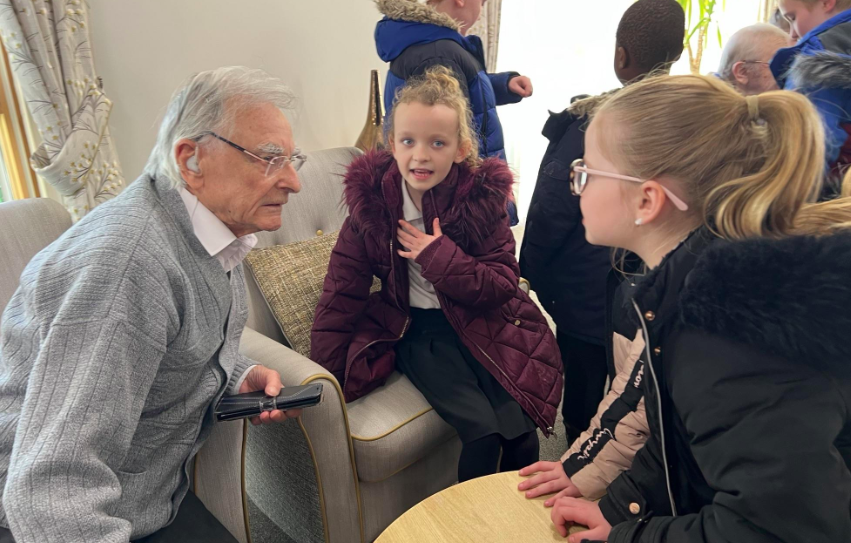 We really enjoyed our visit to Glyn Anwen and spending time with the residents. We sang Shotgun, Sosban Fach and the Welsh National Anthem. Then the children went off to talk to the residents. It was so heartwarming to watch and listen to the conversations between the residents and the children. They were so engaged and absolutely loved listening to their stories. They couldn't wait to share what they found out about the residents when we got back to class, it was so lovely to see! 
After a fun filled, busy half term we hope you have a lovely break and we are looking forward to continuing our theme 'Keys to the Castle' after the holidays!