This morning, some of our Digital Leaders went to visit SPTS, a tech firm based in Ringland near the Coldra Roundabout. The children were so excited to find out more about the company and their projects.
When we arrived, we sat around the gigantic boardroom and met some friends from Glasllwch Primary School who were also visiting. We had a presentation about health and safety and then learnt about some of the things that SPTS does.
We were amazed to learn that every Smartphone in the world would have had one or more components built by an SPTS machine! They also talked to us about their circuit board wafers and how they have lots of clients around the world, who use their machines.
They played us a video to show us what the future might look like thanks to their work. This blew our minds!
They talked to us about the importance of vacuum chambers in their work and showed us the effects of a vacuum on different things. They put marshmallows in the vacuum chamber and sucked all the air out. At first the marshmallows expanded and went really big, but then they shrivelled up really small because all the air had been sucked out of them. We also saw what happened when you put a cup of water, balloons and a doorbell in a vacuum. We were all fascinated.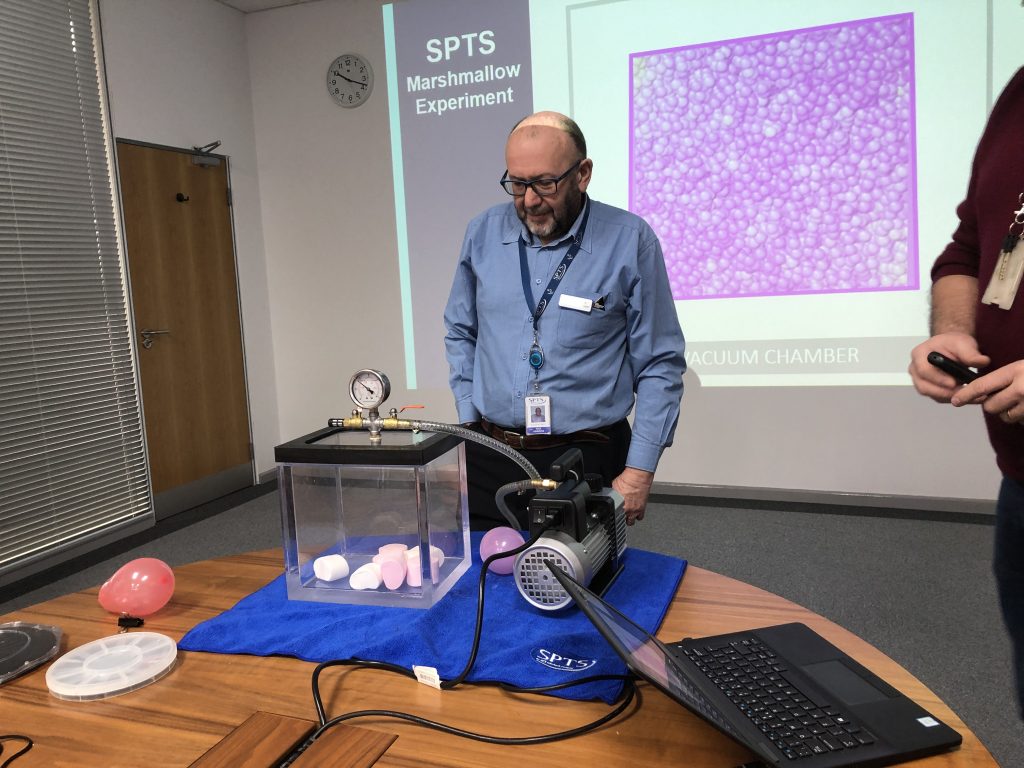 After that, we went on a tour around the building and were taking into the clean rooms where they work on tiny components. We had to wear white suits and eye protection to make sure that we didn't leave any dust, hair or fluff from our jumpers behind.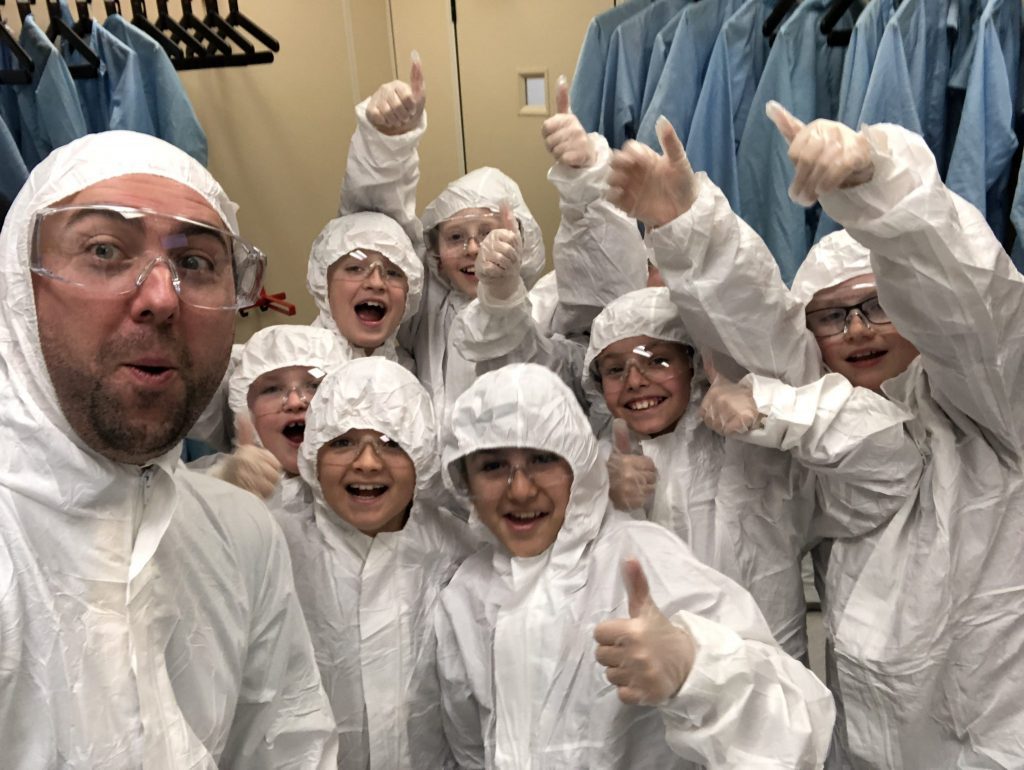 They showed us a really powerful microscope and we got to control it ourselves. We looked at a fly, a screw and a penny under it.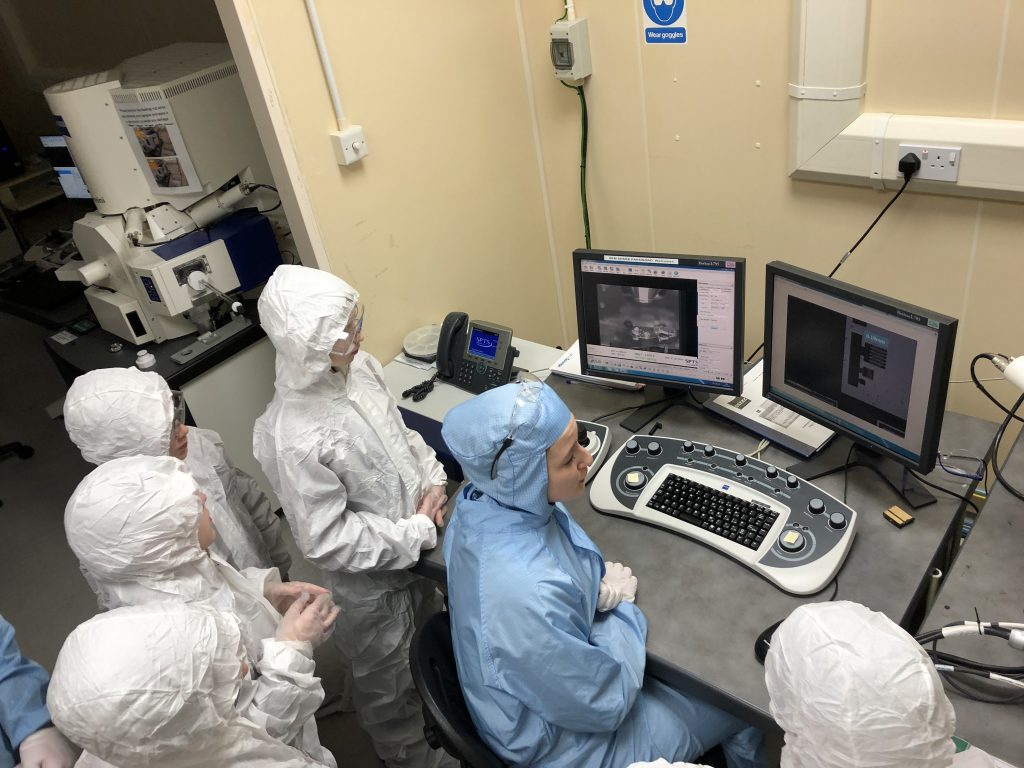 Then we saw some of the SPTS machines. They cost a lot more than our pocket money could afford, so we had to be careful! They showed us a plasma etching machine which is used on their wafers.
They told us that they have lots of people who do different jobs at the company and that they were always trying to get better and better at what they do. They have even received award from the queen for their work.
Finally, we had a really nice lunch and asked the staff different questions about their jobs.
It was a really excellent morning and we were amazed at some of the projects that SPTS are working on and what technology we might have in the future.
We're now going to tell everyone in our school about the visit and hopefully encourage pupils to learn more about science and technology. Who knows, some of our pupils may end up working at STPS when they're older!
A big, gigantic thank you to the staff at SPTS who showed us around and gave up their time to talk to us. You can watch the video below to see some of the highlights from our visit…