The children in Year 3 have continued to show great resilience in the way they have adapted to all of the different routines we have had to follow. We are all very proud of them and their efforts during a busy half term.
During our theme work, we have transitioned from The Romans and the eruption of Mount Vesuvius into Natural Disasters. We have been learning about volcanoes, hurricanes and other natural disasters. As part of this theme, we took our learning into our own hands and carried out some independent research before putting the information into a presentation. We were particularly interested in hurricanes and enjoyed designing and then making houses that we thought would withstand a hurricane. We tested our designs, with a hairdryer providing the wind power. Some of our designs were able to withstand the blast, but disappointingly, only a few of our houses were left standing after a sustained wind force. (Perhaps the abundant use of sellotape was a factor in the most successful ones!)
During STEM activities, we looked at the chemical reaction of baking soda and vinegar, or the explosive reaction of fizzy drinks and mentos when we made our volcanoes erupt and enjoyed watching what happened. These were moments of great excitement in the Year 3 classrooms.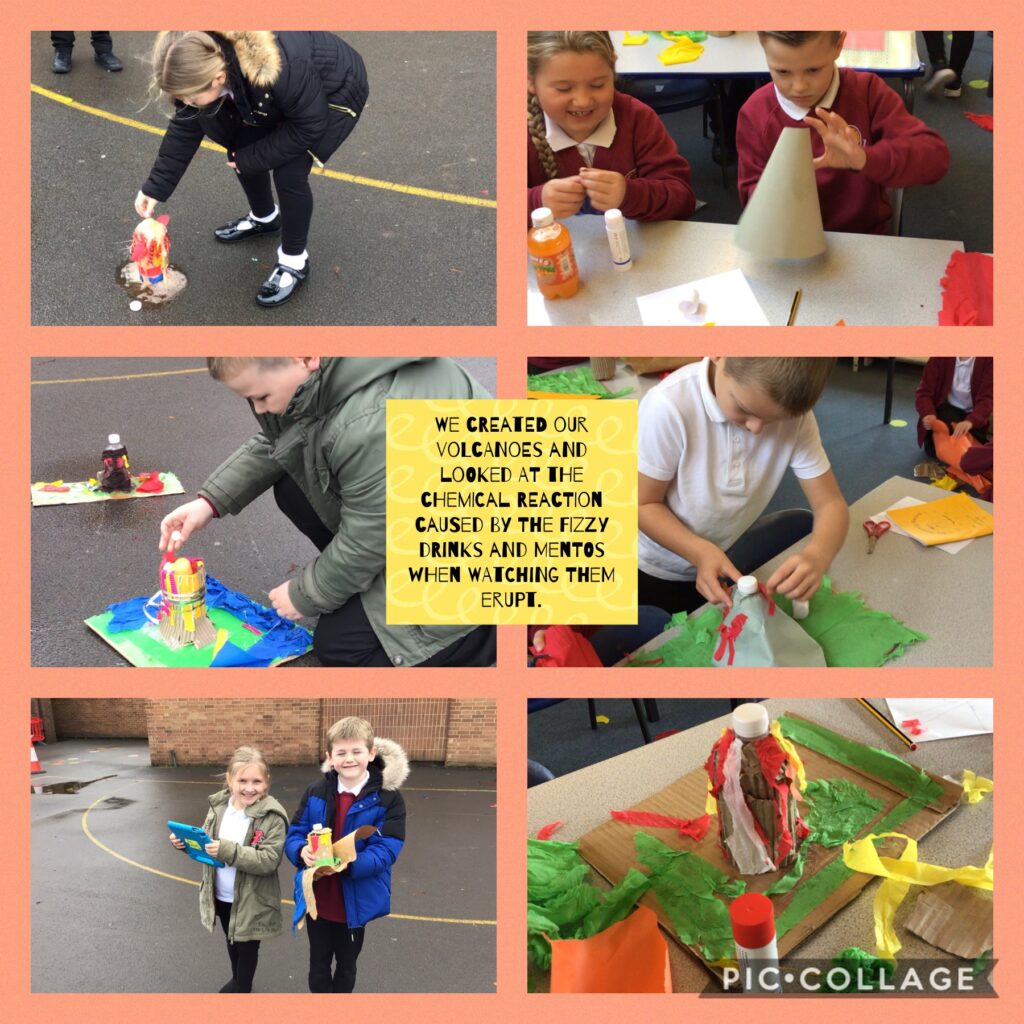 All three classes have been involved in the collection of weather data for our Spring Bulbs project and we are pleased to see some of our plants have started to grow.

After writing letters to Santa we walked across the road to our nearest post box to post our letters. The children loved having a real purpose for letter writing. To continue with this theme the children have written letters, explaining a little bit about themselves and things they like to do, for the residents at Glyn Anwen. In our last week before Christmas these will be delivered to the residents, along with some beautiful drawings and words of love and hope, based on the Charlie Mackesy book – The Boy, The Mole, The Fox and The Horse.
Also in Literacy the children have been creating their own snowman adventure stories based on one of the past John Lewis adverts. They have pulled together all the skills they have been taught previously, to produce some outstanding stories, full of creativity and imagination.