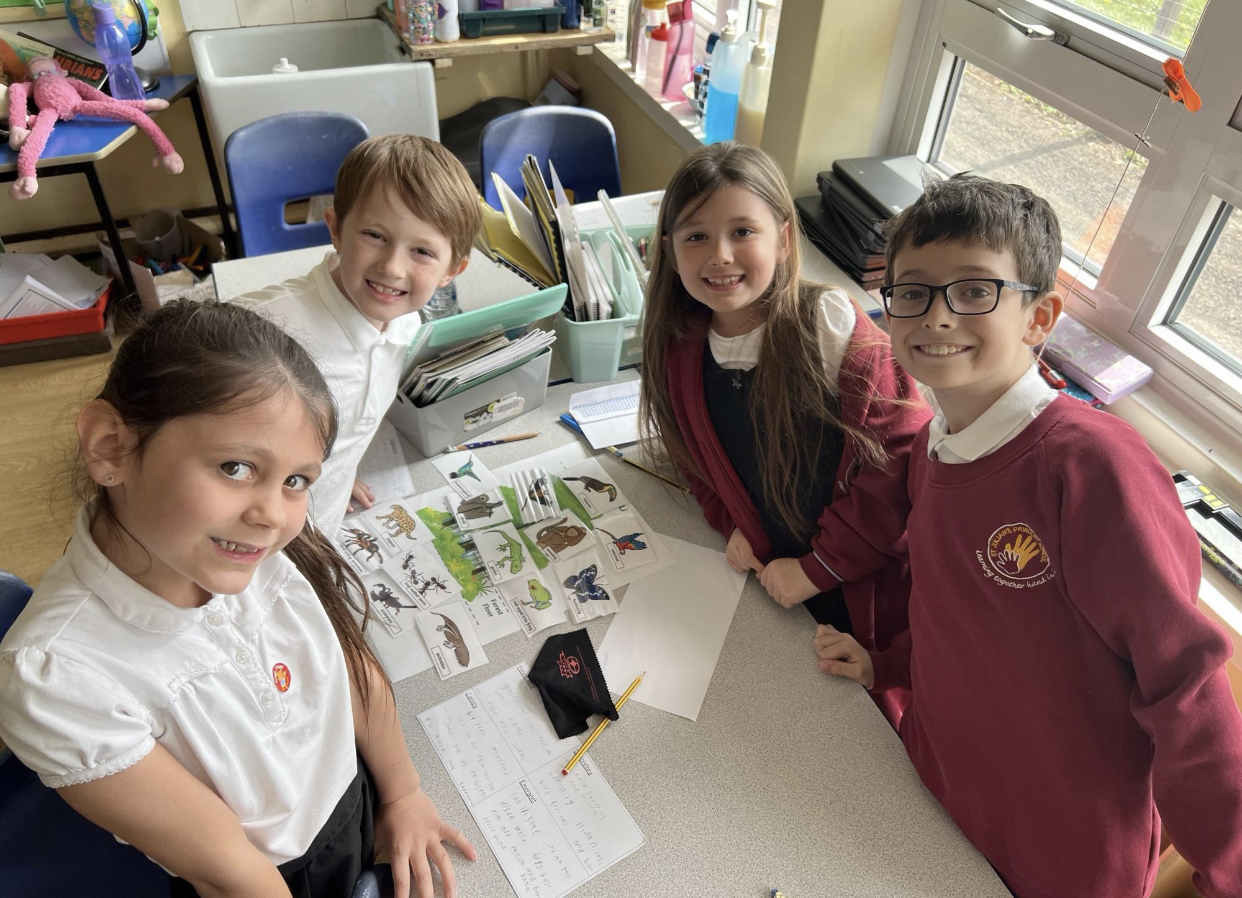 We kicked off the first half of Summer Term with our new theme, 'Trapped in a Rainforest'.
So far we have looked at the different locations of tropical rainforests, including the Amazon Rainforest. We have also looked at different rainforest tribes such as the Yanomami Tribe, comparing their lifestyle to ours. Compared the Kapok tree which is native to the rainforest with an old Oak tree that could be found in Wales and wrote a persuasive letter to discourage the cutting down of Kapok trees.
We carried out research on the four layers of a rainforest, Forest Floor, Understorey Layer, Canopy Layer and Emergent Layer. We were then able to identify which animals live in which layers and produced some wonderful fact files. We have also researched Sumatran Elephants and how deforestation is endangering them, which we will look at in more detail next half term.
In STEM this half-term, we began our climate investigation to observe the effect of rainforest conditions on plant growth. In order to do this, we planted mustard seeds into two different plant pots. The pot that represented rainforest conditions had a plastic lid covering it, to replicate the humid conditions found there. We will let you know the outcome of this ongoing research at the end of the year.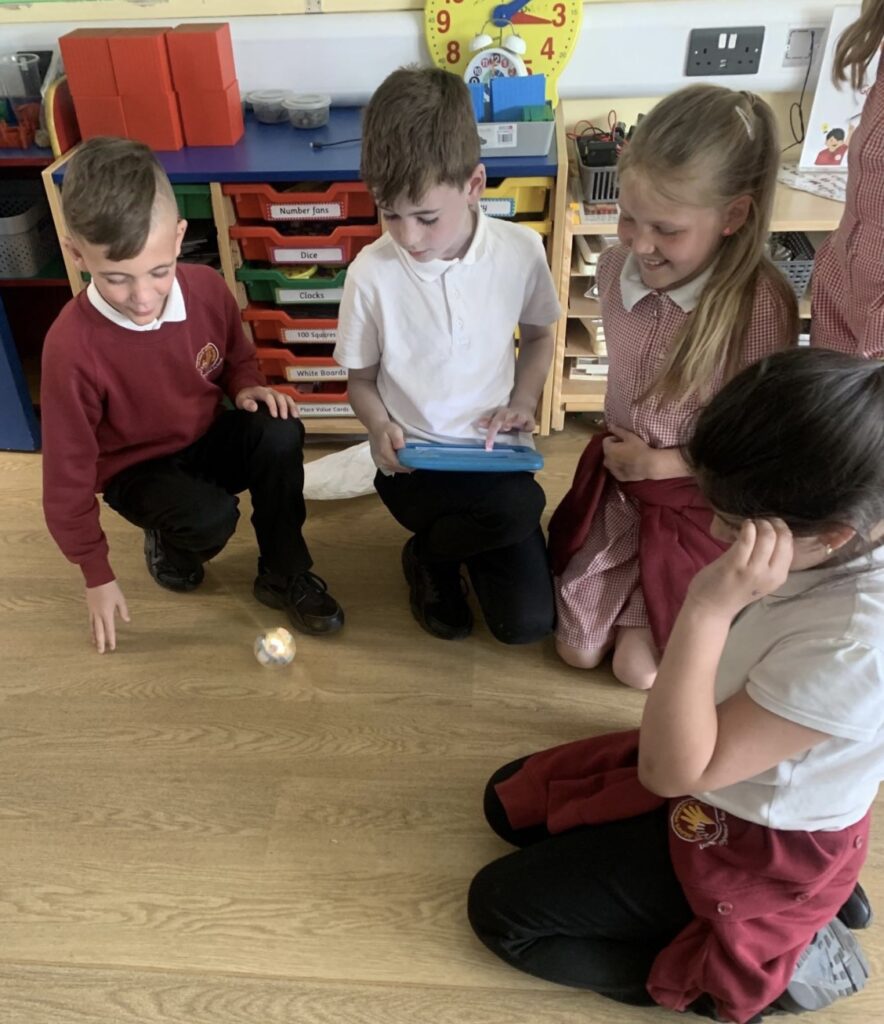 We also had a fantastic afternoon using 'Spheros' for the first time. We used a computer programme to move the Spheros through the rainforest using coding blocks. Continuing after half term, we will then collaborate in groups to create a maze in the rainforest for other groups to code their Spheros, in order to escape the Rainforest.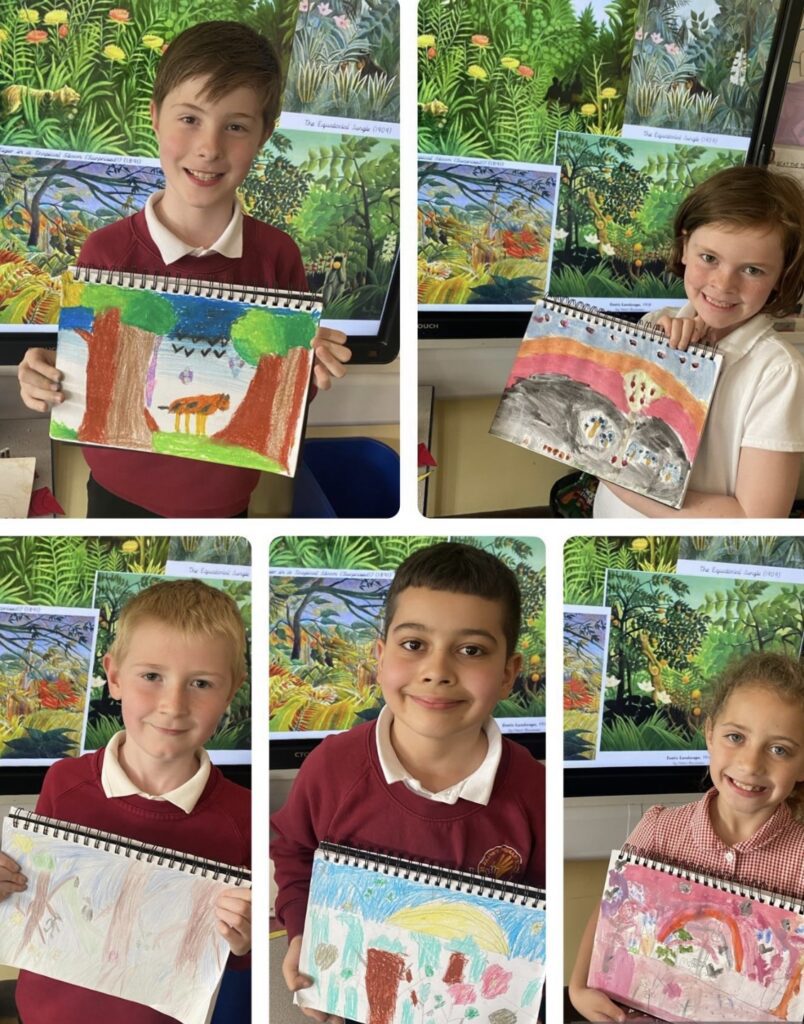 In Art, the children created their very own 'rainforest scene' inspired by French artist, Henri Rousseau. We discovered that Henri Rousseau created abstract pictures and composed them in layers.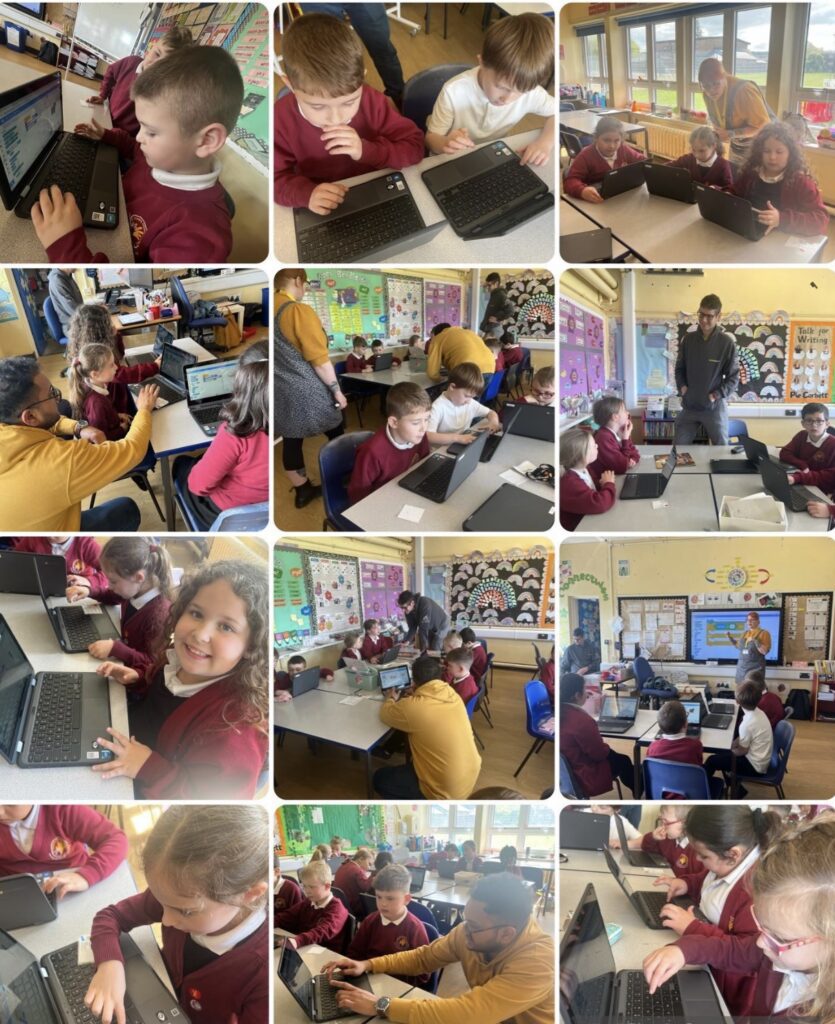 We have also been so lucky to have Technocamps come in to work with us, teaching us how to create a rainforest quiz using Scratch which is a coding software programme. We were so proud of how resilient the children were during this lesson.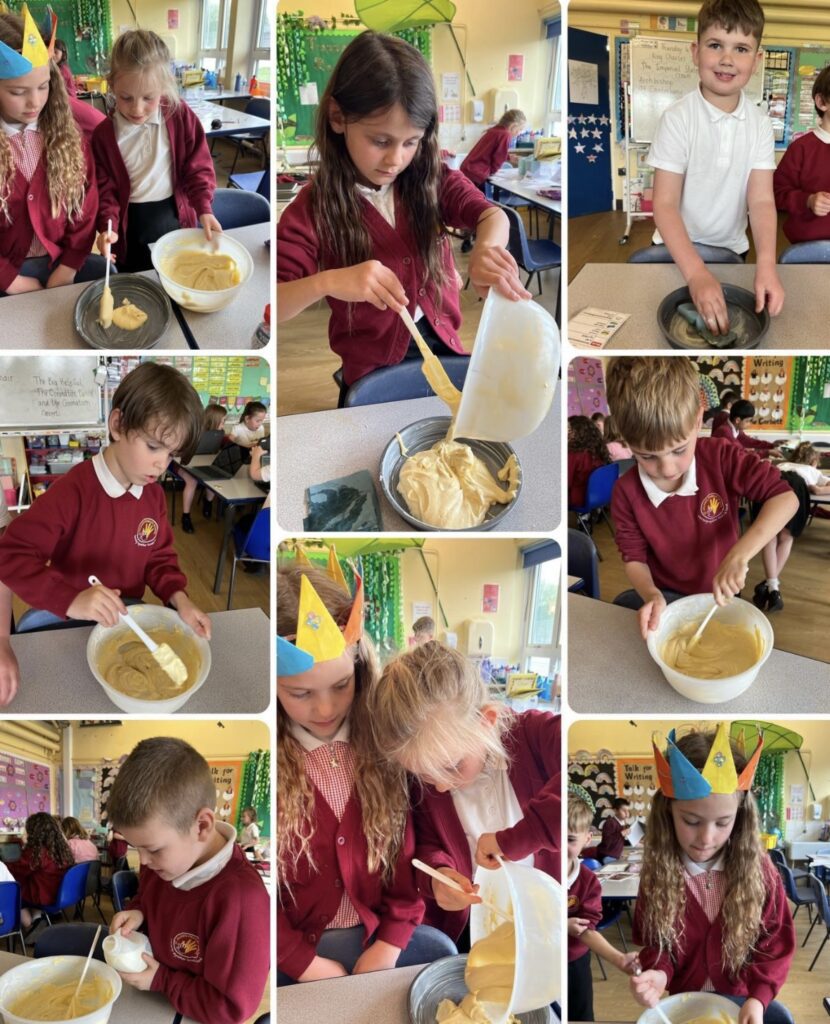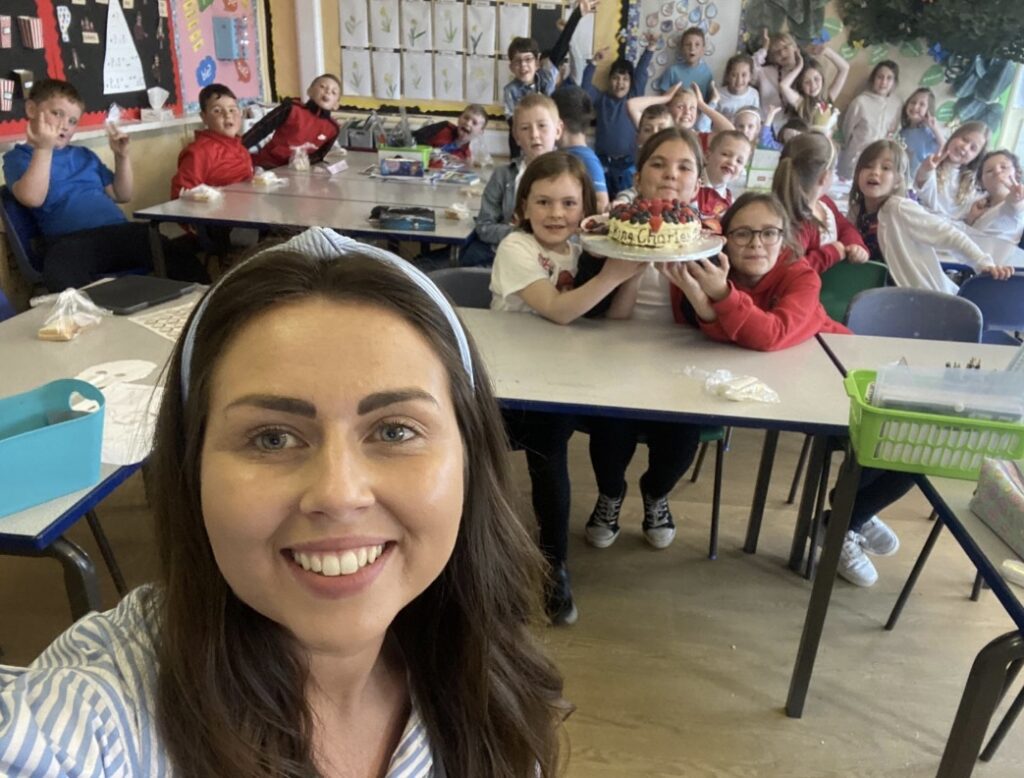 We celebrated the King's Coronation with a whole school party and every class took part in an ' SJPS Coronation Bake Off'. The cakes looked and tasted amazing and Miss Millet's class were extremely pleased with their entry, winning third place!
It has been the turn of Miss Millet's class to participate in rugby sessions with Steve from Dragons Rugby. We really appreciate him coming in and teaching the children how to play rugby and they all thoroughly enjoy it.
After a fun-filled, action-packed half-term, we hope you all have a lovely break in the sunshine and we look forward to learning a lot more about the rainforest when we return for the last half-term of Year 3.