What an absolute joy it is each year to be invited to the St. Julian's High School ROA ceremony. We always love attending to see how our past pupils have changed over the years and to celebrate their achievements!
Each year, we feel like royalty as we're escorted by Mr Owen to our front-row seats! Then the music starts and the Year 11s walk single-file into the hall to take their seats, everyone looking so smart in suits and dresses and… fake tan!
Immediately, Mrs Orford and I start whispering names to each other of pupils who we instantly remember, trying to out-do each other to see who can remember the most names!
Mrs Hook opened proceedings this year and welcomed everyone to the event. Jenna, one of our St. Julian's Primary past pupils was then invited to the front to sing. As she sang her first note, our jaws dropped and remained open wide for the entire song! She was absolutely superb!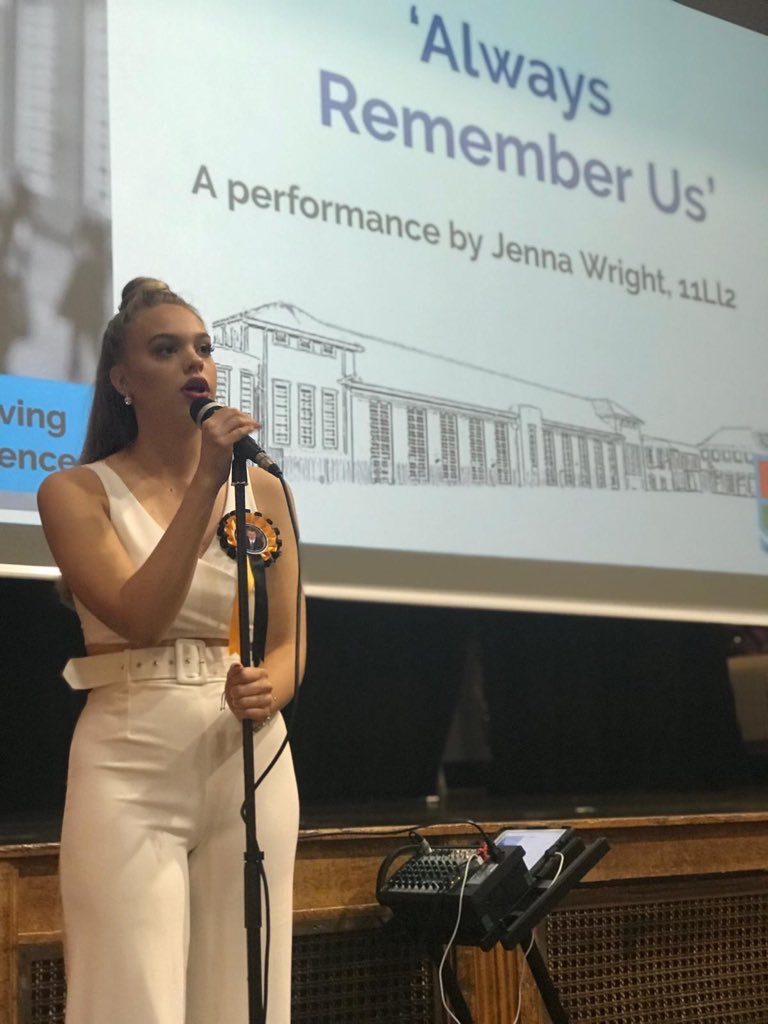 The Heads of House reminisced about some of their favourite memories of the year group and Mrs Orford and I chuckled away, enjoying the stories and remembering many of our own from when the pupils were with us in primary school!
Their names were then called out one-by-one and each pupil came out to the front to collect their Record of Achievement folder. We always feel a huge sense of pride (and often relief!) as we see children who we've built relationships with over many years reaching the end of compulsory education.
Perhaps our most favourite part of the ROA each year is chatting to the pupils at the end of the ceremony. We LOVE finding out how they are doing, hearing their stories and finding out what their plans are for the following year and the future. It was absolutely wonderful to chat with them all and remind them of things they did when they were in primary school.
Year 11 past pupils of ours, we are so proud of you! You are the reason we do what we do! Aim high, work hard and achieve great things… and make sure you come back to tell us all about them!
One last thing before I go… I had a quick flick through our old photo archives when I arrived back to school. Here's just a few of the collection I found! Enjoy…